The Golden Bear Gazette
Your MJHS Weekly Briefing
The Golden Bear Gazette hopes you have had a wonderful week and are having a fantastic Friday.
Here are this weeks two biggest stories to keep you in the know:
March Madness

St. Patrick's Day Celebrations
St. Patrick's Day celebrations around the world
Every March 17th people celebrate St. Patrick's day in their own way. Whether it is simply wearing a green shirt or going out to a party, people around the world come together to honor this Irish holiday. Here are some of the best tributes to St. Patrick's Day around the world:
Montserrat
This Caribbean island known as "the other Emerald Isle" is home to Irish Catholics who formed roots in the 1700's. It is the only other place in the world that celebrates St. Patrick's Day as a national holiday besides Ireland, so the celebrations are endless and exciting! Citizens partake in a 10-day festival (which also commemorates the country's first slave rebellion) that involves a calypso competition, Kite Festival, Freedom Walk and Run and a shamrock-shaped stamp on your passport!
Chicago
For over 50 years Chicago has famously filled the Chicago River with environmentally safe bright green dye! The day before St. Patrick's Day spectators gather to watch the river change colors. Then even more spectators gather the next day for the city's St. Patrick's Day parade, which includes troops of Irish step dancers and bagpipe music!
Germany
The entire Leopold Street in Munich, Germany is shut down on St. Patrick's Day in order for huge green floats and performers to ride through! The celebration spans the entire weekend with an Irish Fair on Saturday and a parade on Sunday. A street food festival is also held that showcases the classic foods of the holiday!
"March Madness" Madness!
March Madness is the the NCAA Division 1 men's basketball tournament. It is a single-elimination tournament of 68 teams that compete in 7 rounds for the national championship. The penultimate round is when only 4 teams are left. The tournament spans from March 13th to April 4th and fans get to watch the different teams play all day. March Madness fans enjoy bracketing what teams they predict will get far or win which becomes a very big interactive activity across the country. People even bet money on it.
These are the current stats: (winners in bold)
Gonzaga v.s Georgia State
Boise State v.s Memphis
UConn v.s. New Mexico St.
Arkansas v.s. Vermont
Baylor v.s Norfolk State
Marquette v.s North Carolina
Saint Mary's v.s. Indiana
UCLA v.s. Akron
Murray State v.s. San Francisco
Kentucky v.s St. Peter's
Michigan v.s. Colorado State
Tennessee v.s Longwood
Kansas v.s Texas Southern
San Diego State v.s Creighton
Richmond v.s Iowa
Providence v.s. S. Dakota State
Who do YOU think will win?
In other news...
Girls Softball competed in the Gulf Shores Tournament all week
Report Card 3 went home on Thursday
Boys Soccer competes at Gatlinburg tonight and Sunday
MJHS Winter Winds are competing in Atlanta this weekend.
Quote of the Day:
Don't think. Thinking is the enemy of creativity. It's self-conscious, and anything self-conscious is lousy. You can't try to do things. You simply must do things.
-Ray Bradbury-
Have a great rest of your day and an amazing weekend MJ!
The Golden Bear Gazette is looking for new people to join our team. If you're interested in becoming a writer or photographer, fill out the form on our website under the Join the Team tab.
Happy Friday!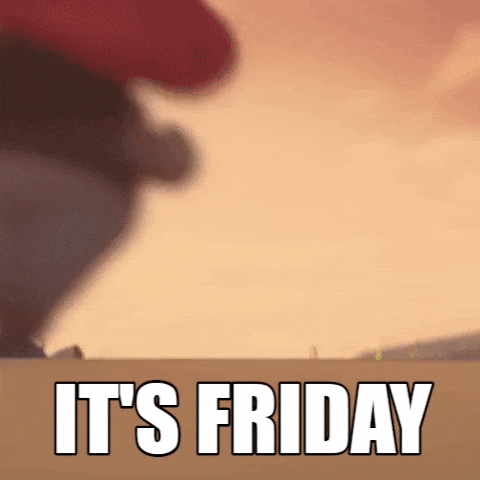 -Vivian Acevedo